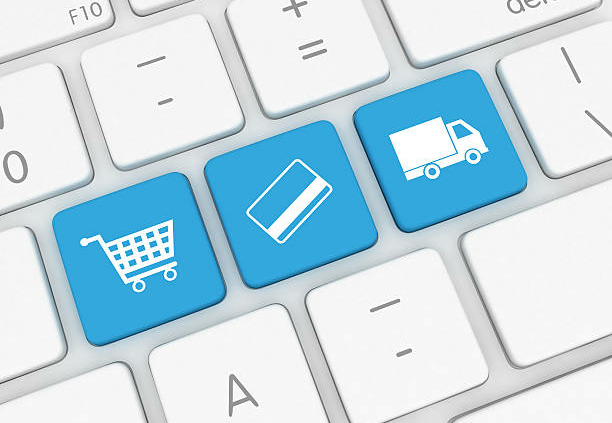 2020 Savin Exporting
Did you know that it is a fact that International e-Commerce is growing faster every day? In fact, this year, 2020, the value of orders that will occur with e-Commerce is set to cross over the $1 trillion mark. That is a lot of shipping for e-commerce companies large or small. Worldwide shipping is a fabulous service and we would like the opportunity to work with you!
At Savin Exporting, we are a small family owned business who believes in good ethics and values. It is our pricing, quality, service and the integrity of how we handle each order that we receive that makes us a leader in global shipping.
While we boast about of expertise in customer service we offer personal shopping, and a variety of exporting means to ship your goods around the globe for the lowest cost possible from our door to yours. International shipping is definitely growing at a rapid pace due to web growth where buyers and sellers are connected all across the globe.
We welcome the opportunity to personalize our service specifically for you and to offer you all of your favorites from the USA. We offer global shipping worldwide to over 220 countries worldwide and we ship out 7 days a week.
We offer you knowledgeable, experienced shipping providers whom all allows you to experience a quick and painless way to ship and ship.The cost of shipping international depends on a lot of variables. I'll talk more of this later in this article.
Some people don't want a personal shopper, they prefer shopping for themselves but they don't know how to get the products where they live. That is where Savin Exporting steps in. We have clients around the globe that buy with us weekly, monthly, or quarterly. They may have started out allowing us to do their shopping and placing their orders but we are not available 24/7 so we have created a new means to shop.
When you contact us at the bottom of our website or email us at SavinExporting@gmail.com we can set up an account for you so that you can shop all you want at any time day or night from your office workplace to your cozy bed all warm and snuggled in for the evening and know that we will take care of your packages when they arrive. We open each box to identify the items and to assure that there have been no damaged items upon our team receiving tem. If there are we will contact you immediately and send you photos of the damages. You will be responsible to contact the company that you ordered this item(s) from and get a replacement sent out. Most stores that we have the pleasure of dealing with go over and above the status of excellent customer service to make things right for you.
People shop for so many items that the variety is endless. Maybe you want clothes, or you are a collector of certain items? We ship candy, and cookies, pop tarts, cereals, potato chips, beef jerky, toys, clothing, and from stores such as; Yankee Candle products, Bath and Body Works products, Goose Creek Candle products, Walmart, Target and so much more!
You can get whatever you want at a touch of your finger tips and the only thing in between you and the purchase is hitting the BUY NOW button! It's amazing that it is that simple!
Orders don't just come from businesses or households. Perhaps you are overseas and in the military and have no one to send you special care packages with all of your favorite goodies from home? No problem, you shop and send it to our office address and we'll take care of it from there. We ship domestic, international and to APO boxes if that is easier for you.
How do you figure out a rough estimated cost? The weight and dimensions of the shipment, the distance of transport, any customs involved, and your timeframe needs are just a few of those variables. We charge a 15% shopper fee regardless of who does the shopping as the packages all still need to be checked in at our office warehouse upon arrival, repackaged and dropped at a shipping location that you select. This cost covers our staff, packing supplies, insurance, our transportation means and gas for travel time taking your items to their drop off point.
As far as who to use to ship we like to offer you several options. While many of our members buy refurbished or slightly tarnished goods from brand name stores they might decide to use eBay global shipping through our services. We'll help you decide and set up your auction to cover the amount and add insurance. You can also use any of the other named services. Some that we use are; DHL, USPS, UPS, Fed Ex, Parcel Monkey (for shipping certain items that may be restricted at other venues, DHL, etc.) You may want to ship via boat overseas which does take much longer to get from Point A to Point B, nevertheless, we are here to assist you with all of your packing and shopping needs.
In closing, we look forward to hearing from you and hope to service your needs in the future!
Thank you!