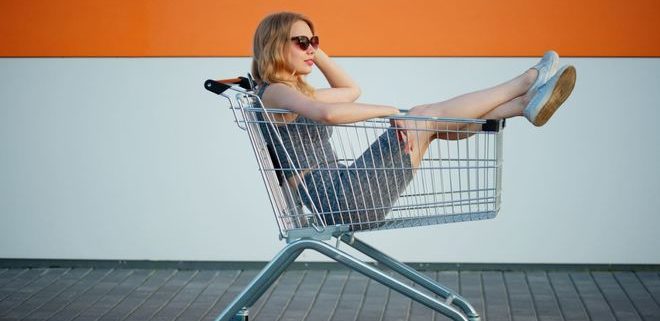 Are you looking for a personal shopper? Great, so naturally you'll want to get to know your products. When it comes to buying merchandise either for yourself or for someone else, you always want to find the best cost. We ship abroad and secondly as personal shoppers our job at Savin Exporting is to find the best deals for our clients. Nothing will make you or myself happier than saving money. At Savin Exporting we shop all over the web for clients worldwide that seek a variety of items some common, some unusual and very uncommon.
The worst mistake that anyway can make is to shop for a product and not know the product. Why? First because we don't want you to give us the name of something and then we buy the wrong item. We prefer that you send photos if possible. Colors, scents, sizes and quantity are very pertinent when it comes to being someones personal shopper.
So what kind of items do clients around the globe ask for? Many items that we use daily and take for granted. About 65% of my clientele has the niche for candles. Whether they are for themselves as collectors or to sell to others as a business, candles are a huge sale. There are a variety of brands that our clients ask us to shop for and we are ever so happy go go out on a limb and search them out. We prefer and or i should say that we would rather be shopping online as it is easier and there is not travel time as I charge mileage.
Knowing your product is key. In this competitive market, we strongly recommend that you know your product, Your knowledge is as imperative as is knowing where to find that item at the lowest cost. I will share with my clients via social media; i.e. Instagram, FaceBook, Pinterest, any coupons or discounts available. My end result is to save clients money so that they can buy more either than date or at a later date and they will thank you.
Knowing the difference with a box of cereal verse which is a gluten free box of cereal is decisive. Buying jewelry is also good to know. Does someone want 18 carat gold or silver gold? Same thing as with a candle. Some candles are paraffin wax, some are soy. Some let a lot of soot out with burns some none at all. These variables will do two  things; they will teach you more about the product(s) and you get better ideas of the cost as well as the clientele type that want to purchase. If you know your product, you got this. Its in the basket! At Savin Exporting we know the business.
https://savinexporting.com/wp-content/uploads/2018/02/shopper-cart.jpg
454
660
admin
https://savinexporting.com/wp-content/uploads/2017/02/savin-exporting-logo.png
admin
2018-02-10 19:38:12
2019-10-20 14:10:58
Looking for a Personal Shopper? Great, Know your Product!