Recently it was brought to my attention that customs is cracking down severely on product going into the UK from the USA. By this I simply mean that any items containing alcohol. We all do our best to follow the rules and adhere to the restrictions and regulations of the international boundaries, nonetheless there are some that will risk this and ship items anyway. It has been an iffy subject over the past several months. In my personal and professional opinion, with the amount that my clients spend on merchandise here in the USA,  I wouldn't recommend buying the below mentioned bits if you live in the UK and having them shipped to you.
To those of you who are doing this, (buying from sellers in the US and shipping to the UK) do know that should customs randomly sort through your package(s) and they are doing this much more frequently, should during their search they happen to find  restricted merchandise being sent to the UK, primarily containing items with alcohol such as antibacs better known as hand sanitizers (pocketbacs) or fragrance mists, foaming hand soaps, some hand lotions, creams and some shower gels even. If you still choose to buy these items, it is your loss if they are stopped at customs
. Another no-no is room sprays or anything in a canister that is not made of plastics as these are combustible. With that being said, should you feel the need to take a risk and your package is searched, you lose your entire package! POOF! GONE. I don't know about you but I am not willing to take the risk that as I pride myself on great customer service and having had my business for several years sending merchandise abroad, I would and have felt awful about such a thing happening. Most of my customers that buy from me have been with me for months, or even years and never had  had such an issue as I have this past week. Many packages were rejected with hundreds of dollars worth of merchandise inside of these packages. Unless you have full value on your entire contents of your package you lose. I don't know about you but I don't want to lose anything, nor should you. I will not be responsible for any losses either.
What areas are considered the UK? See the map below for more details. It really does sadden me to have to write this, nevertheless, I've been burned myself and I am allusive in the restrictions verbiage. From someone whose customers may lose here, please don't take the risk. If you do and you are caught, your items are auctioned off at one of many customs hubs where employees there I have been told buy your goods for a lost cost.
My mission is and always has been to offer my clients the best customer service and with that being said my advice is to please always stay fluent with customs regulations and rules when shipping via eBay or any carrier for that matter to the UK or anywhere abroad. Alcohol is alcohol. That's it… That's my two cents. I am certainly not speaking poorly about the customs regulatory committee or their organization, I am only forwarding on to you the information I was given about this recent change. I am not an attorney but I do like to follow the laws and I would absolutely hate to see anyone lose monies for merchandise that you paid good hard earned cash for. It is not the responsibility of Savin Exporting to remind you (the customer/client) of policies or restrictions. Please keep up to date with customs restrictions and prohibited to send page as well as our website www.SavinExporting.com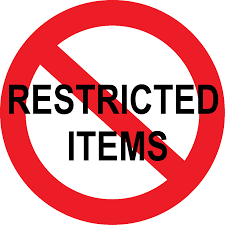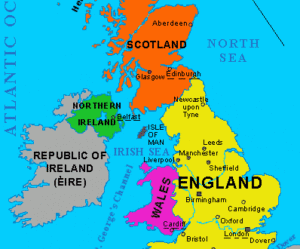 https://savinexporting.com/wp-content/uploads/2017/02/savin-exporting-logo.png
0
0
admin
https://savinexporting.com/wp-content/uploads/2017/02/savin-exporting-logo.png
admin
2017-07-26 16:38:12
2019-10-20 14:26:14
Beware of customs policies from the USA if you live in the UK